Buyers were able to drive gaps higher at the open but couldn't build on the initial gains. The managed to make a new swing high for the March rally, but it could take a while before the February highs are challenged. 
Technicals are net bullish, and more importantly, the index is outperforming the . It looks like risk can be measured against the 50-day MA.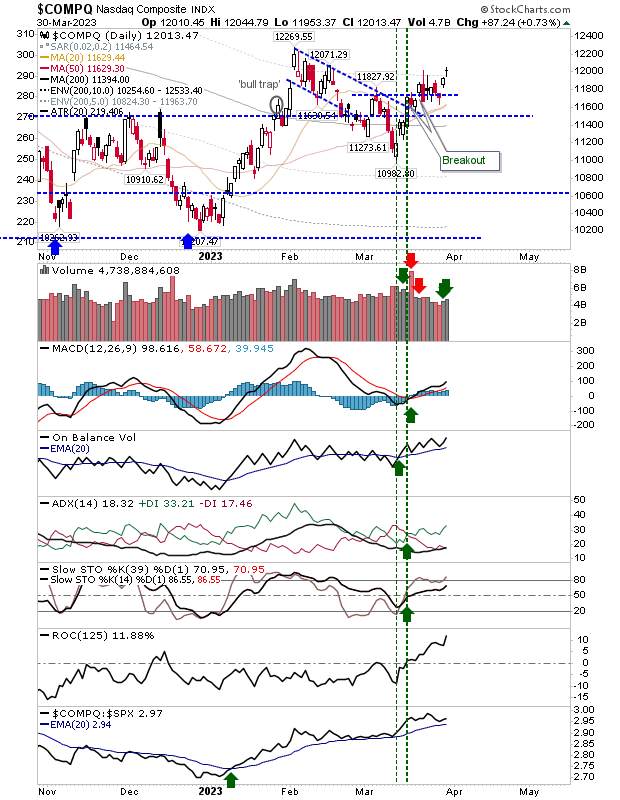 COMPQ Daily Chart
The S&P 500 is in the process of challenging the March swing high and is holding on to its 50-day MA. Technicals, like the Nasdaq, are net bullish. Since early March, the S&P 500 has accelerated sharply against the . 
Having attracted buyers, it now has the opportunity to build on that, take out the March high, and challenge the February high. If you are looking for a support area to measure risk against (for a long position), the 200-day MA looks like a good place to start.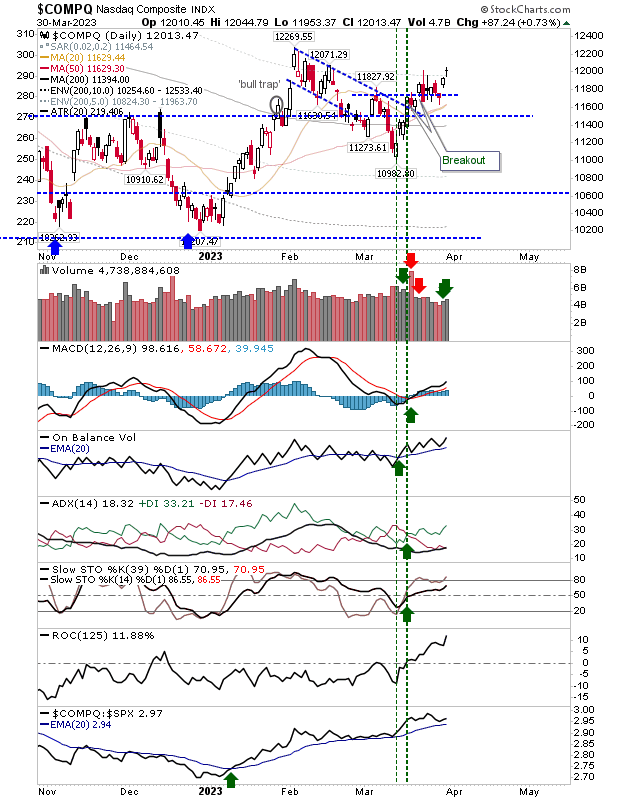 COMPQ Daily Chart
The Russell 2000 () remains the index of concern. While other indexes are challenging highs, the Russell 2000 is still trying to work off its lows.
The MACD is on a weak 'buy' signal (the signal occurred well below the zero mid-line), and other technicals are net bearish. To add insult to injury, today's candlestick ranked as a bearish engulfing pattern, coming off 20-day MA resistance.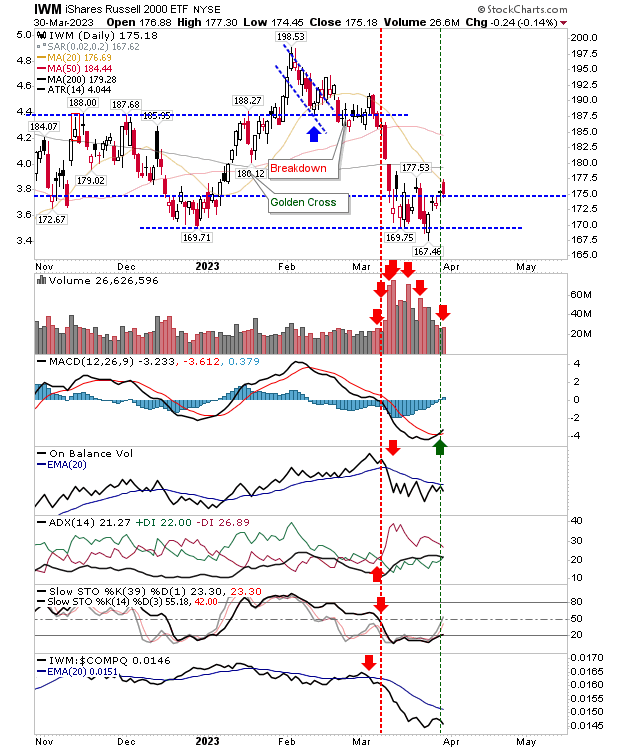 IWM Daily Chart
Whatever happens in the days and weeks ahead, we have indexes working at forming bases. And base shaping is better than selling. If you are an investor, you should be in accumulate mode.