Clearly this FTX saga is not over. I'm still amazed that, last week, people bid the FTX token up by about 200%, only to see it erased. Until this thing is $0.00, the SBF saga grinds on.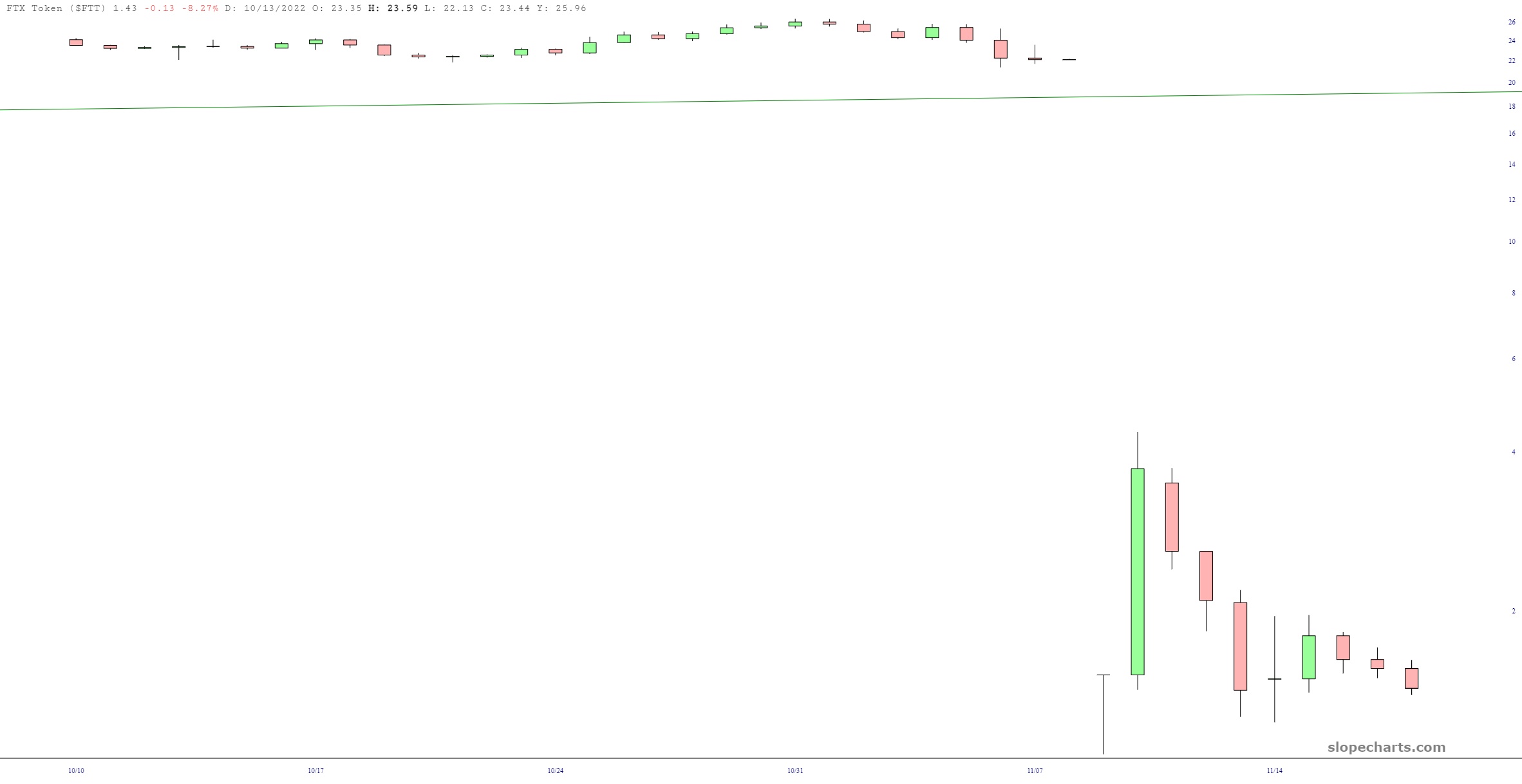 And, once the other shoe drops, my view is that these two equities are in even worse trouble than they already are: Coinbase (NASDAQ:) and Robinhood (NASDAQ:).
Coinbase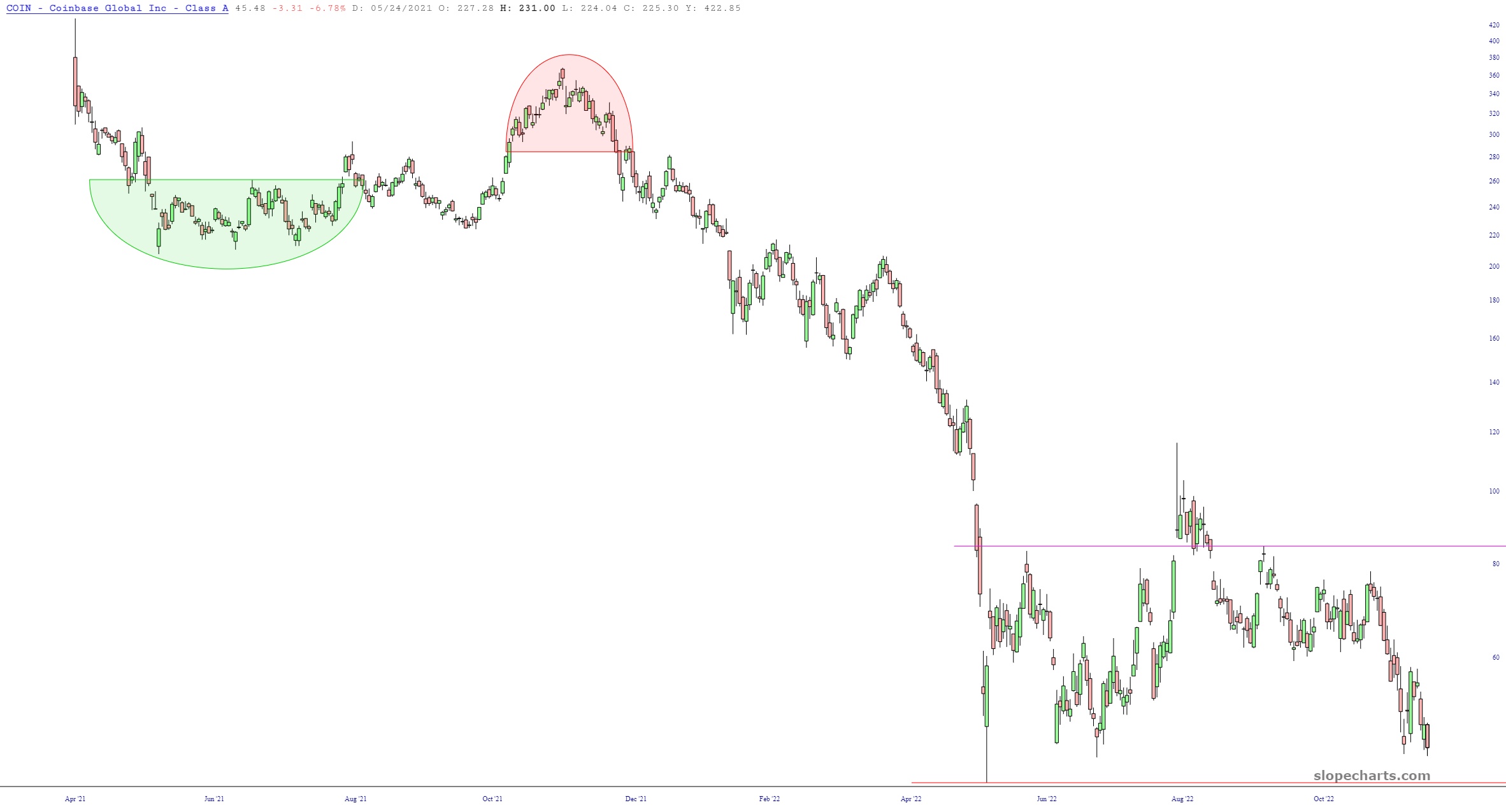 Robinhood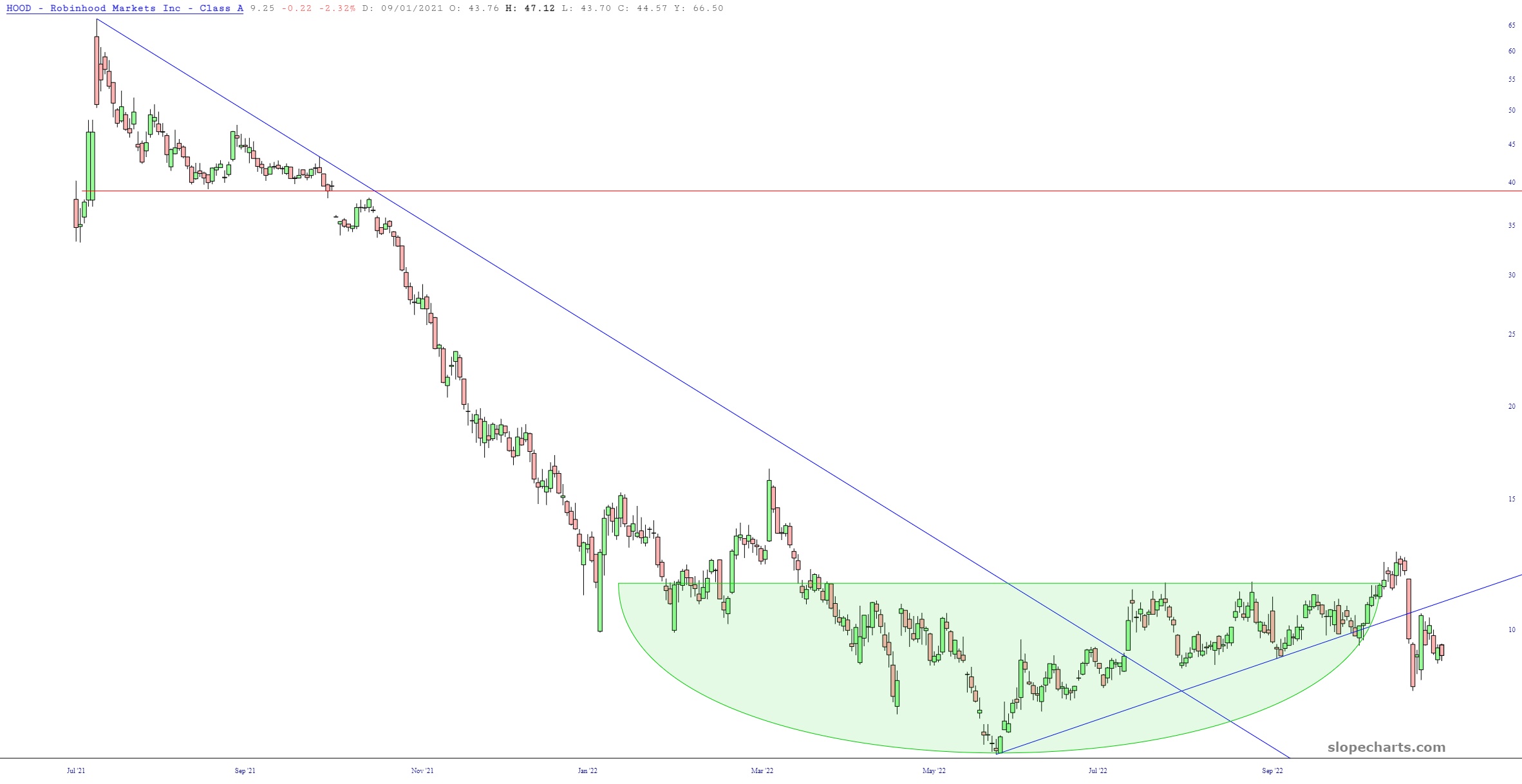 In the meanwhile, the crypto space seems to have achieved a temporary perfect equilibrium, and it's like prices have reached a state of absolute zero. Nothing's moving anymore.